How to Help Students to Feel Worthwhile – No Matter What.​
Developed by Professor Michael Bernard, Centre for Wellbeing Science, University of Melbourne

I am sure you want to help young people feel good about themselves no matter what happens. If they don't, they are incredibly vulnerable when faced with the inevitable challenges and difficulties in growing up. COVID has compounded this stress and its impact on young people's ability to stay connected with friends and cope with academic learning. When a young person does not feel worthwhile, they are often likely, on the one hand, to experience mental health problems (anxiety, depression) and, on the other hand, not be sufficiently engaged with learning and relationships to fulfil their potential and to flourish.

Unfortunately, many young people have a well-developed tendency to take things personally – so much so that they can lose sight of their positive features – and think of themselves as totally hopeless, worthless and useless.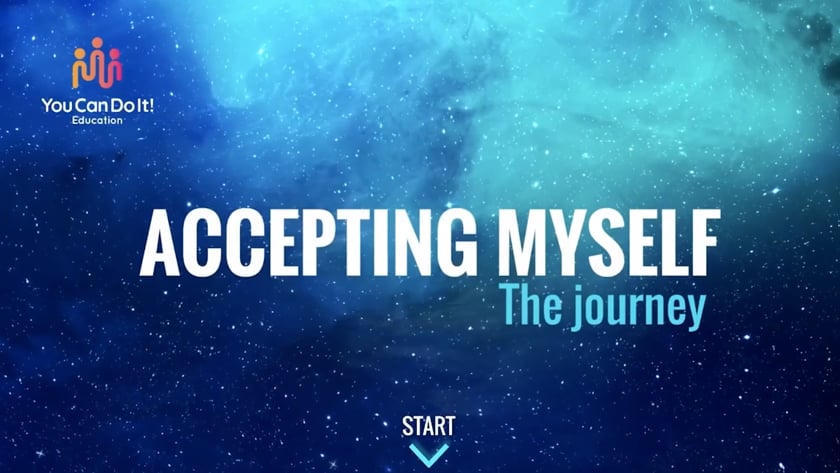 Preview this resource and discover why Self-Acceptance needs to be an essential part of every school's wellbeing program.
Preview access request form
Complete the form below and we will send you exclusive preview access to the elearning program once it is available
3-PART STUDENT-DRECTED ELEARNING PROGRAM
Suitable for ages 9 to 16+
When purchasing the Accepting Myself program for your students, you receive access to:
BENEFITS OF THIS PROGRAM FOR STUDENTS
As a result of participating in the program, students will demonstrate a developing capacity for changing self-criticism (taking things personally) to self-acceptance. Additional positive outcomes include greater: self-awareness, self-management, self-worth, independence, confidence and resilience.
TOTAL SCHOOL ENROLMENT


(annual license includes GST)

PRICE

200 or less students

$ 695

201 to 600 students

$ 1,195

601 to 1000 students

$ 1,895

1001 or more students

$ 2,495